Nicholas Dove Wins Kulwicki Motorsports Scholarship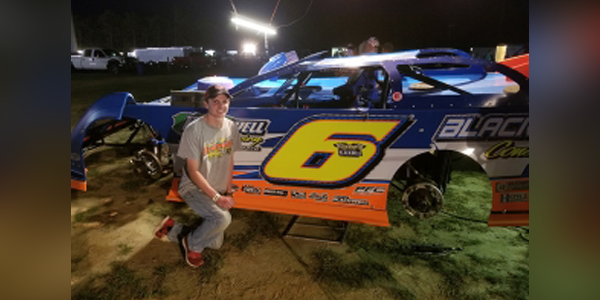 Nicholas Dove of Elizabethtown has won the University of North Carolina at Charlotte's 2018 Alan Kulwicki Memorial Scholarship for Motorsports Engineering. The son of Tena H. Dove and William Dove, Nicholas will be starting his studies in UNC Charlotte's William States Lee College of Engineering in August.
The four-year Kulwicki Scholarship, established in 1994, is one of the highest honors within UNC Charlotte's Motorsports Engineering program. The scholarship is given in memory of late NASCAR Winston Cup points champion Alan Kulwicki, who lost his life in a plane crash in 1993. Kulwicki was himself an engineer, and a strong supporter of engineering and science education. The Lee College of Engineering at UNC Charlotte presents the scholarship to a high-school senior who demonstrates outstanding academic achievement and has an affiliation with auto racing.
Dove's scholastic achievements included the National Beta Club, National Honors Society, National Technical Honors Society, Key Club, and Thi Thetta Kappa at Bladen Community College. He has been involved in motorsports since 2017, volunteering with Blackwell Motorsports in Fayetteville.
"My career goal is to become a crew chief in the NASCAR Monster Energy Cup Series and win races and championships," Dove said. "Through the Motorsports Engineering program, I'm excited to learn about the technology and science of racecar behavior and setup.
"I want to thank everyone who has helped me through the years. The Kulwicki Scholarship is a honor I truly treasure. I must thank everyone at UNC Charlotte and R.J. Reynolds Tobacco Company for this great award. Lastly, I appreciate the help and willingness of everyone from Blackwell Motorsports to let me volunteer. Chris, Timmy, Zach and the entire Blackwell Family have treated me great whenever I go to the track. I'll never forget what they've given me."